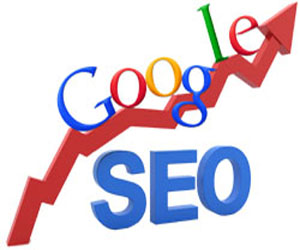 want to engage a leading IT Company for SEO, SMO and Digital Marketing? You are at the right place. We will improve the quality and volume of traffic to your website so as to attract more and more visitors and potential clients/donors.

Our expertise in SEO, SMO and Digital Marketing services is a result of our thorough understanding of the search engines and social media platforms, regular analysis of the emerging trends in SEO, SMO and Digital marketing. All theses help us to render the best quality and advanced SEO, SMO and Digital Marketing services.
Our unique ways to optimize your presence in the digital world include the following-
In-depth analysis & business requirement
Thorough understanding of your prospective clients/visitors
Usage of our strong network
Google analytics and webmaster accounts for real time feedback
Kindly have a look at the following packages and select the suitable package as per your need and budget.
Clients say

"Sahaniya team provides support and advice as if they are my own IT team. They are handling my website and other online services brilliantly. Thanks to Sahaniya Team."

"100% satisfactory services… I never feel like I am dealing with an external IT company. I hope our partnership grows strong with every passing year. God bless Sahaniya family members."

"Sahaniya Technologies maintains high level of professionalism. They have the knowledge, expertise and patience to satisfy clients."

"High quality work, good team and timely delivery ... Sahaniya Technologies inspires trust and confidence..."

"They created an excellent website for my institute...Fantastic job...Keep it up"
HOW ARE WE DIFFERENT?

CUSTOMIZED SERVICES
We respect your budget and your dreams. We customize our services to your budget to help you realize your vision.

CLIENT SATISFACTION
Client satisfaction is the core of our operation. We strive to understand our client's needs to deliver maximum value for money & long-term return on investment.

SUPPORT LIKE IN-HOUSE TEAM
We know how important it for your organization to have trustworthy IT service. Count on us to handle your IT services like your in-house team.
What is SEO?

SEO is an abbreviation for Search Engine Optimization and is a small part of Digital Marketing. SEO is an effective means to improve your website's ranking on search engines in order to drive visitors to your website.

How long will it take before I see results of SEO?

It usually takes around 3 months to see the results of SEO; in some cases it may take up to 6 to 8 months as well.

What is SMO?

SMO stands for Social Media Optimization, also referred to as Social Media Marketing; SMO is used as a key tool to promote your website on various social media platforms and thus attract visitors. SMO a part of Digital Marketing

Why do I need to invest in SEO, SMO & Digital Marketing?

Just having a website will not help you to grow your business or generate revenue/raise funds online. Search Engine Optimization (SEO), Social Media Optimization (SMO) and Digital Marketing are cost-effective ways to long term success for organizations to promote their website in the digital world and drive potential visitors/clients to their websites.
What is the payment process?

You can choose any mode of payment- offline through cash or cheque or online through debit/credit card or our payment gateway.

Can I pay service charge in installments?

Yes, you can pay in instalments for some of the services. We take 10-20 working days to deliver services. So, as an advance you can pay min. 30% of the service charge, rest amount you can pay in 2 installments within 30 days of service delivery. However, for making payment in installments, kindly get approval of our sales team.

Will you offer any discount?

No, the prices for the services are fixed. What we can do for you is to divide service charge for higher package into 2 instalments to be paid maximum within 30 days after service delivery. However, the same has to be approved by our sales team.

Is not your service charge too high?

On the contrary, given the array of services we provide, our charges are quite reasonable in comparison to the market rates.