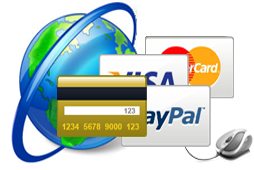 Tired of searching for the best Payment Gateway Solution? We know that integrating Payment Gateway in the website is quite a long and complicated process involving lengthy documentation, verification, high set-up cost and transaction fees. Also, it is very difficult to get approval for Payment Gateway through banks.

However, we make the whole process of Payment Gateway Integration easy and hassle-free for you. We have strong business partnerships for approval of national as well as international Payment Gateways.

So, whether you are selling products/services online or looking for online donation, count on us to provide you the best Payment Gateway Solution to collect online payment / donation within minutes. We have proven track record of rendering unique customer experience by providing Payment Gateways which have the following features-
are reliable, secure and have good track record
have fast integration & activation period
support a large number of banks, different payment modes and multiple currencies
Kindly have a look at the following packages and select the suitable package as per your need and budget.
Select Payment Gateway Package
Why do I need a payment gateway?

A payment gateway helps you to do away with the time-consuming offline payment modes. A payment gateway:-

eases the payment process for your clients &
helps you collect your payment within minutes.

What types of payment gateway will you provide -national, international or both?

We provide both types of payment gateway. It will depend on the package selected by you; kindly check from the above package list.

How much time does it take to integrate payment gateway?

We take around 5-7 working days to integrate a payment gateway.

Do I need to have a website for getting payment gateway?

Yes, you need to have a website for accepting online payment through payment gateway.

What documents do I need to submit for getting a payment gateway?

You only need to send scanned copies of your pan card and bank account details.

Do I need to get in touch with a bank to get a payment gateway?

You need to do nothing except submit your pan card and bank account details. The payment shall be transferred to the bank account details that you register for the payment gateway.

Which bank account will I get the amount received on payment gateway?

The amount received shall be remitted to the bank account registered with the payment gateway.

Can I update/change bank account details?

The amount received online shall be remitted to the bank account registered with the payment gateway. You can change/update the registered bank account.
What is the payment process?

You can choose any mode of payment- offline through cash or cheque or online through debit/credit card or our payment gateway.

Is not your service charge too high?

On the contrary, given the array of services we provide, our charges are quite reasonable in comparison to the market rates.

Can I request cheque or cash payment for amount received on payment gateway?

No. Payment Gateway Service providers are mandated to remit the transacted amount to your account through direct account transfer-NEFT.

Can I cancel or refund the amount to the client/donor?

Yes, every successful transaction made can be refunded back to the customer's account / debit card / credit card. We will process the refund request and it might take maximum 7-10 working days for the refunded amount to appear in customer's bank or credit/debit card statement.

Is it legal to receive payment through payment gateways?

It is absolutely legal to receive payments through online payment gateways.

Is it safe to transact money through payment gateways?

It is a very secure process of online transaction as our payment gateway service providers comply with the Data Security Standards and maintain highest level of security for processing customer data. Also Master and Visa card providers are responsible to ensure payment platforms have adequate protection in place to prevent fraud and hacking.

Do I need to have technical knowledge to use online payment gateway?

No, it is a very simple process and we are there to assist you.

When will I get the money in my bank account from the payment gateway?

The money received on payment gateway shall be remitted to your bank account within 3 working days.
Website Designing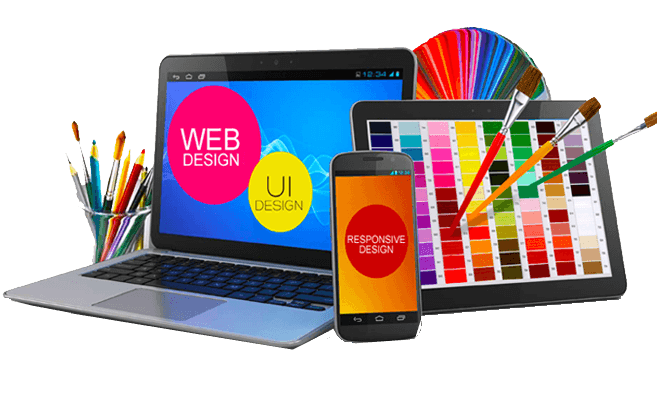 Are you in search of a top Website Designing Company? Your search ends here. We have expert team to design your professional website.
Web Hosting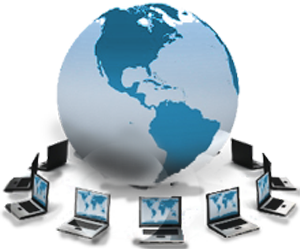 Web-hosting is a cloud-based platform enabling organizations to have an online presence. Web hosting server is the back bone of a website.
E-commerce Website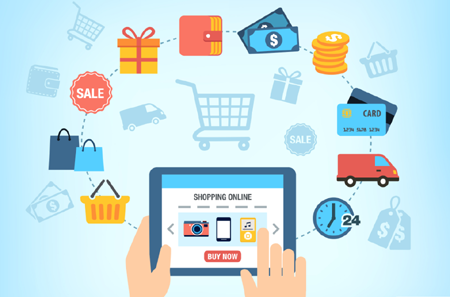 Still do not have a platform to sell your products online? Well, we are here to take your business online by developing an E-commerce website.
Software Development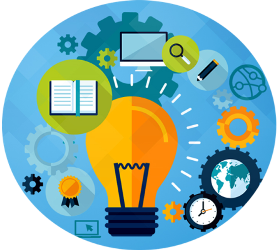 Are you facing challenges to manage sales, employees, client, projects, database, etc.? We are here to provide customized software solution.
HOW ARE WE DIFFERENT?

CUSTOMIZED SERVICES
We respect your budget and your dreams. We customize our services to your budget to help you realize your vision.

CLIENT SATISFACTION
Client satisfaction is the core of our operation. We strive to understand our client's needs to deliver maximum value for money & long-term return on investment.

SUPPORT LIKE IN-HOUSE TEAM
We know how important it for your organization to have trustworthy IT service. Count on us to handle your IT services like your in-house team.
Clients say

"Sahaniya team provides support and advice as if they are my own IT team. They are handling my website and other online services brilliantly. Thanks to Sahaniya Team."

"100% satisfactory services… I never feel like I am dealing with an external IT company. I hope our partnership grows strong with every passing year. God bless Sahaniya family members."

"Sahaniya Technologies maintains high level of professionalism. They have the knowledge, expertise and patience to satisfy clients."

"High quality work, good team and timely delivery ... Sahaniya Technologies inspires trust and confidence..."

"They created an excellent website for my institute...Fantastic job...Keep it up"