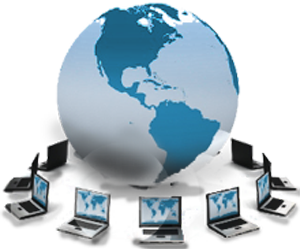 Web-hosting is a cloud-based platform enabling organizations to have an online presence. Web hosting server is the back bone of a website. Say for instance, you have a well-designed website selling quality products or services or disseminating useful information but your website is not hosted on the best server; a bad server can give you nightmares like lack of speed, insecure connection, possibility of your website being hacked, lack of digital space, server error and issues which are sure to defeat the very objectives of having a website. So, it is wise to be aware of the various issues of web hosting and select your website server service provider cautiously.

We guarantee you a world-class web hosting service at affordable cost. We have our own dedicated servers and will host your website on the same; thus your website will run on dedicated servers instead of shared hosting servers. We assure you a strong and continuous online presence and fare well in the digital world. Client satisfaction is at the core of our business model and we provide assistance whenever you need.
Select Web Hosting Package
We offer 100% money back guarantee in 30 days in case you are not satisfied with our work.

In case of further query or a need for a greater understanding of our services, kindly feel free to contact us. For add on services, please feel free to contact us.
Our web hosting services include the following features:
(24x7)x 365 Email, Phone, Ticket, and Live Support
98.00% Network Uptime Pledge, 2% we work for server maintenance
Personal Control Panel for Easy Administration
Support PHP, MySQL , SSH Access , CGI-Bin and Latest CMS & Frameworks
POP, SMTP, IMAP and Webmail Email Service
Anonymous FTP connections
Front Page Extensions
Protected Directories
3 redundant, direct OnNet Fiber Connections
Programming technical support to host website on servers
Our services means, you are going to become our family member that most important for us
Contact Us
Sahaniya Technologies (OPC) Pvt. Ltd.
1174, Govindpuri, kalkaji, New Delhi-110019

Mobile No.:

+91-9599858842/41, 9555489021

Phone No.:

+11-26221566
E-mail: info@sahaniyatech.com
Meetings by appointment only
FAQs
A complete Solution under a single roof.

A complete Solution under a single roof.

12.5+ Years experience in IT Solutions

12.5+ Years experience in IT Solutions

We have flexible services option as per client budget

We have flexible services option as per client budget

100% Money back guarantee

We have flexible services option as per client budget